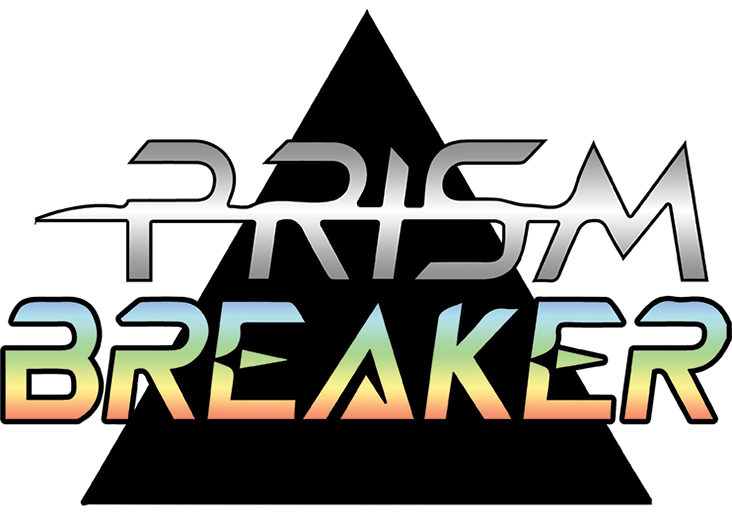 Prism Breaker
Jump, Dash, and Platform through a colorful new adventure!
Story
Peace has been shattered with the return of the dastardly Jet Onyx! This vile villain has made his return to the spotlight by stealing the city's main generator. With it, he plans to power his latest invention: 'The Black Seed'; this device can drain the world of color leaving it in pitch blackness. Can Chroma use the power of the Prism Breaker to burst through Jet's newest fortress or will Jet doom the world to darkness?
Features
Master the Spectrum Shift ability to give Chroma different tools to aid in platforming
Collect Prism Shards to fuel the all power Prism Breaker transformation
Experience High Velocity based movement and platforming
Take part in an adventure inspired by the super-heroic Saturday morning cartoons of old
Battle against the fearsome Jet Onyx who will test all your skills in an intense boss battle
Controls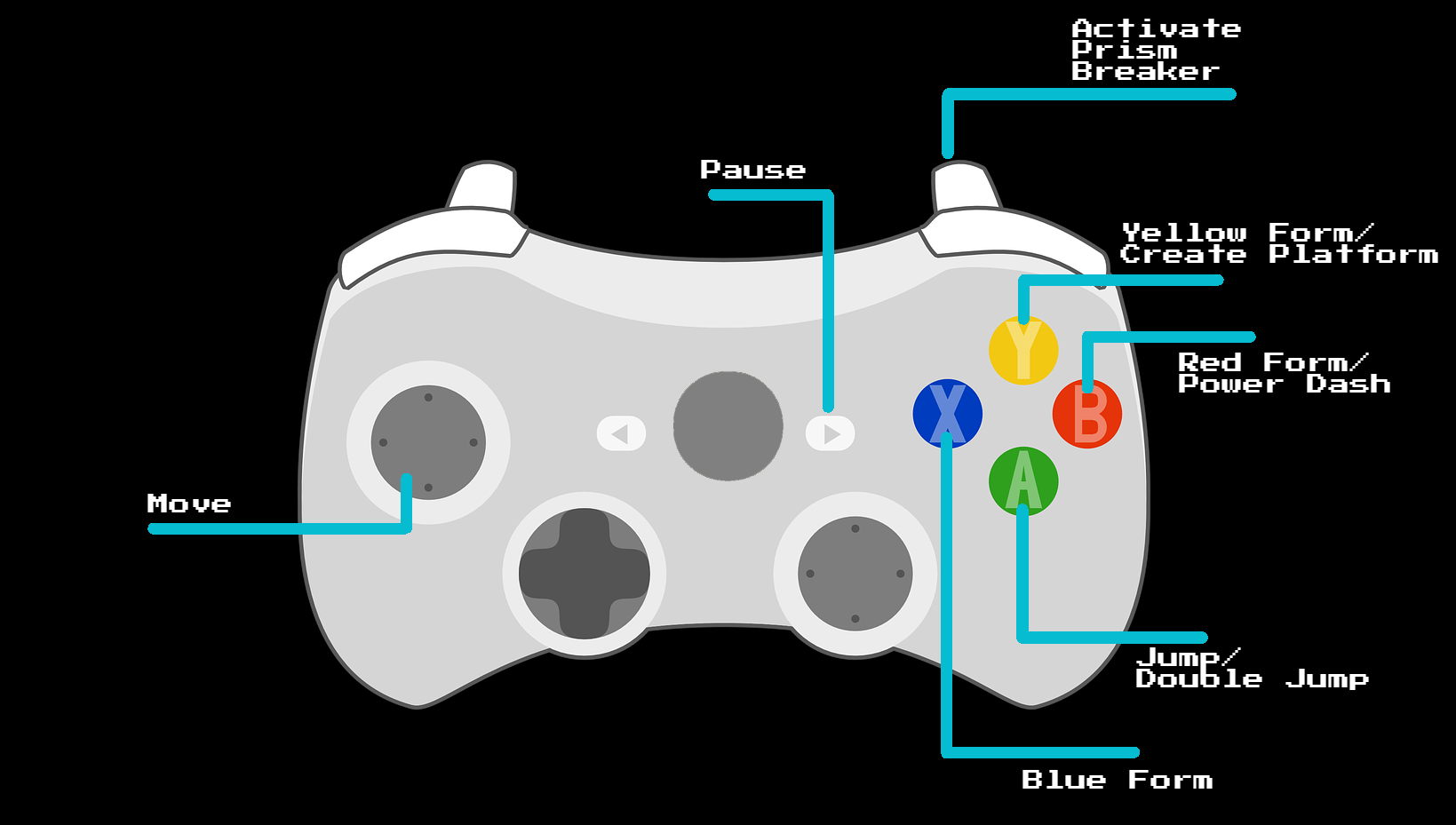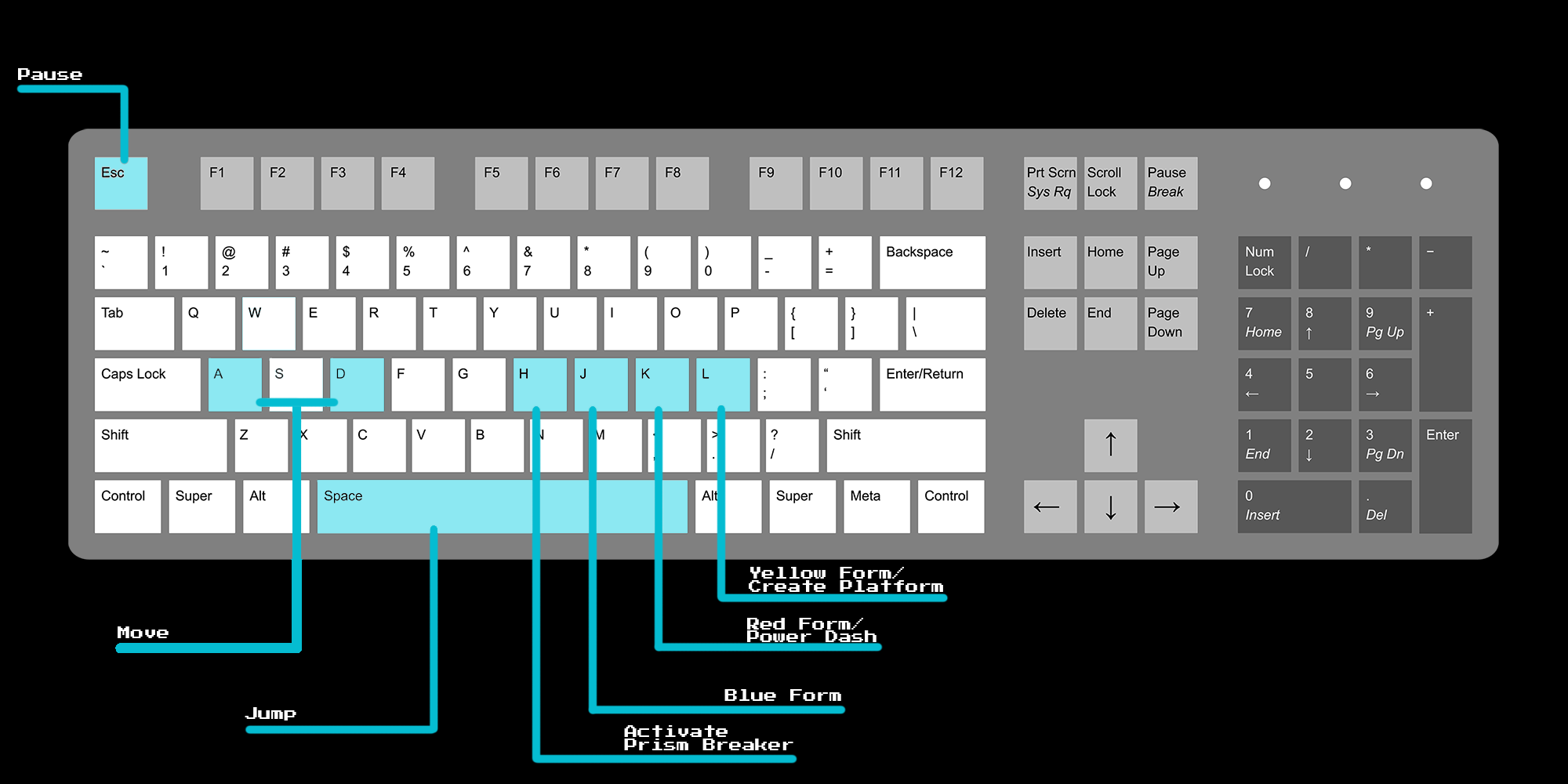 Credits
| | |
| --- | --- |
| Team Member | Role |
| Nicolas Witthoeft | Creative Director, Character Artist, Animator |
| Paul Dale | Producer, Programmer |
| Dylan Rodrigues | Technical Lead, Programmer |
| Bryan Fay | Programmer |
| Sean Knight | Environmental Artist, UI Artist |
Install instructions
Simply extract the downloaded zip folder, run the executable inside and enjoy! Thanks so much for trying our game!
Download